Have you heard of William Stebbins Barnard? He was a writer and teacher from Illinois who received a patent in February 1877 for "improvements in book-supports," or as I call them, bookends.
Long before 1877, people used all sorts of materials to prop up books, but Barnard perfected the design. Here's an excerpt from his patent: "The invention consists in a book support or holder composed of two unconnected angular end pieces to be placed at the two extremities of the row of books to be kept upright, each being adapted to receive and to be held in position by the books set upon its horizontal extension or base…."
In honor of William Stebbins Barnard and the anniversary of his "book-supports," I'll share some photos of my bookends, starting with my favorite.
I found these bronze praying hands in an antique shop in Pennsylvania years ago. My grandparents had a set just like them.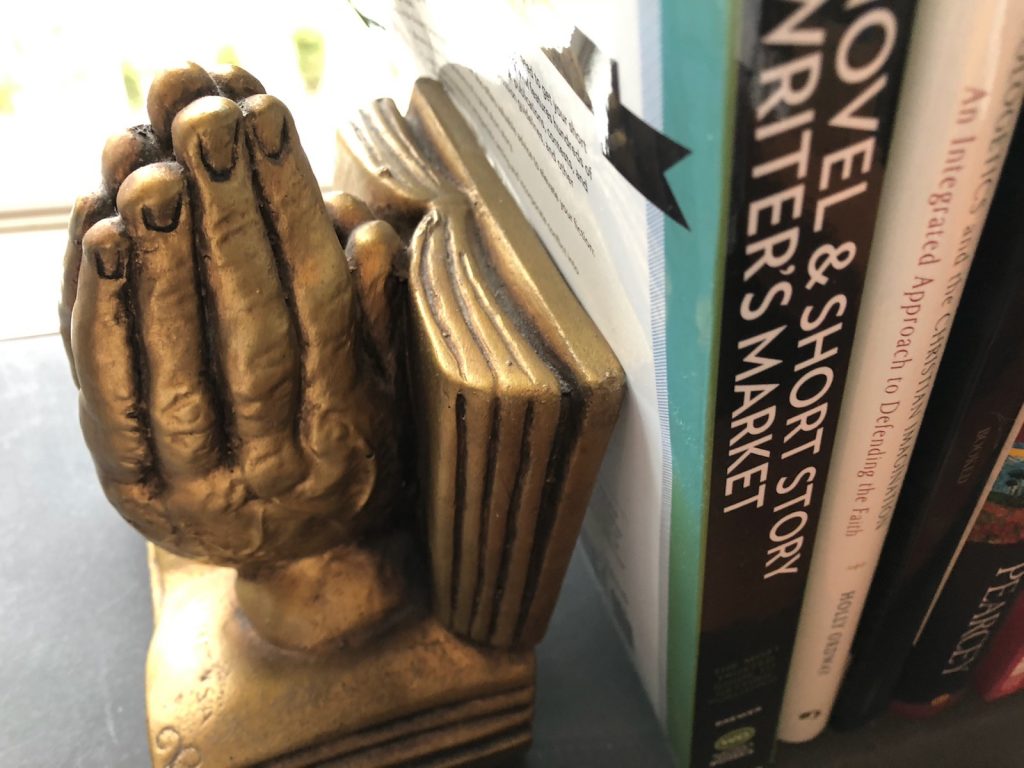 My Dad gave me a set from his collection: hand-carved elephants connected by a wooden base that slides to make room for more books.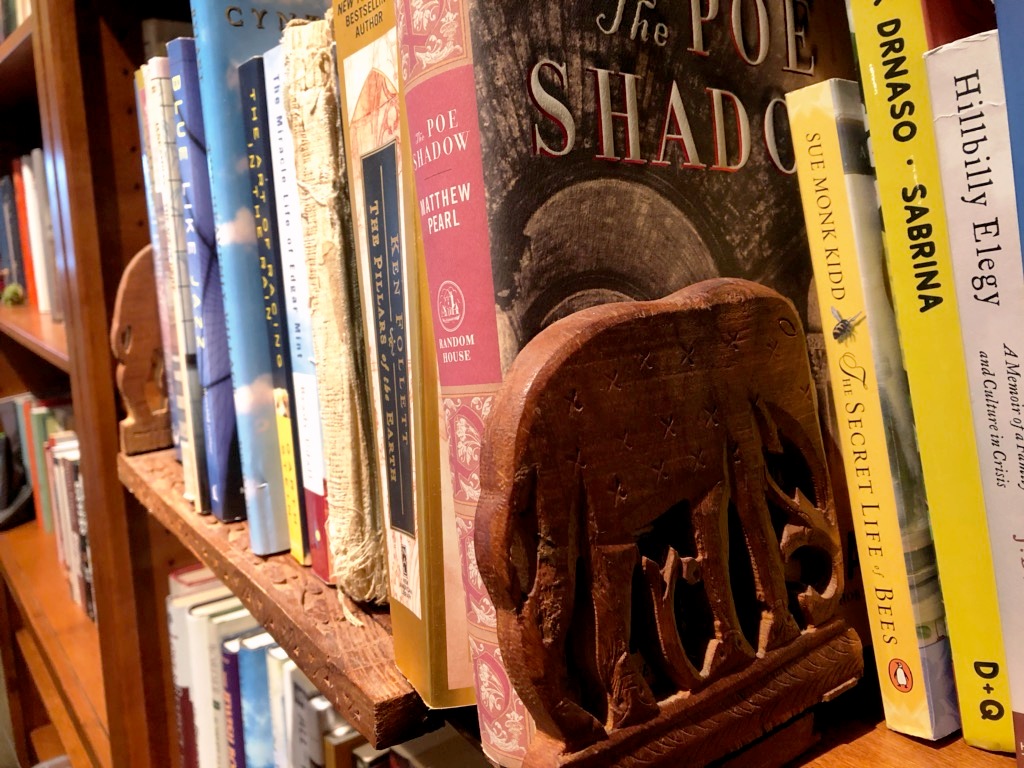 Here's another find from an antique shop – super heavy but elegant!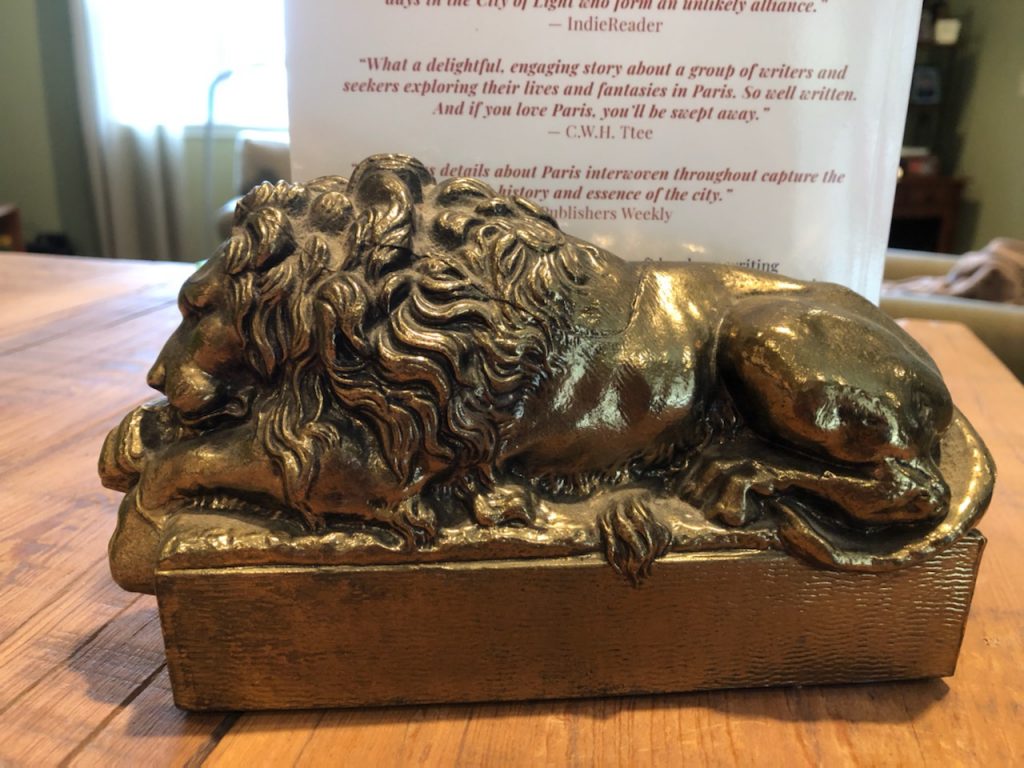 I stumbled on these majestic eagle bookends by accident. They were hidden under some old magazines at a used bookstore. I talked the guy into selling them to me for $5.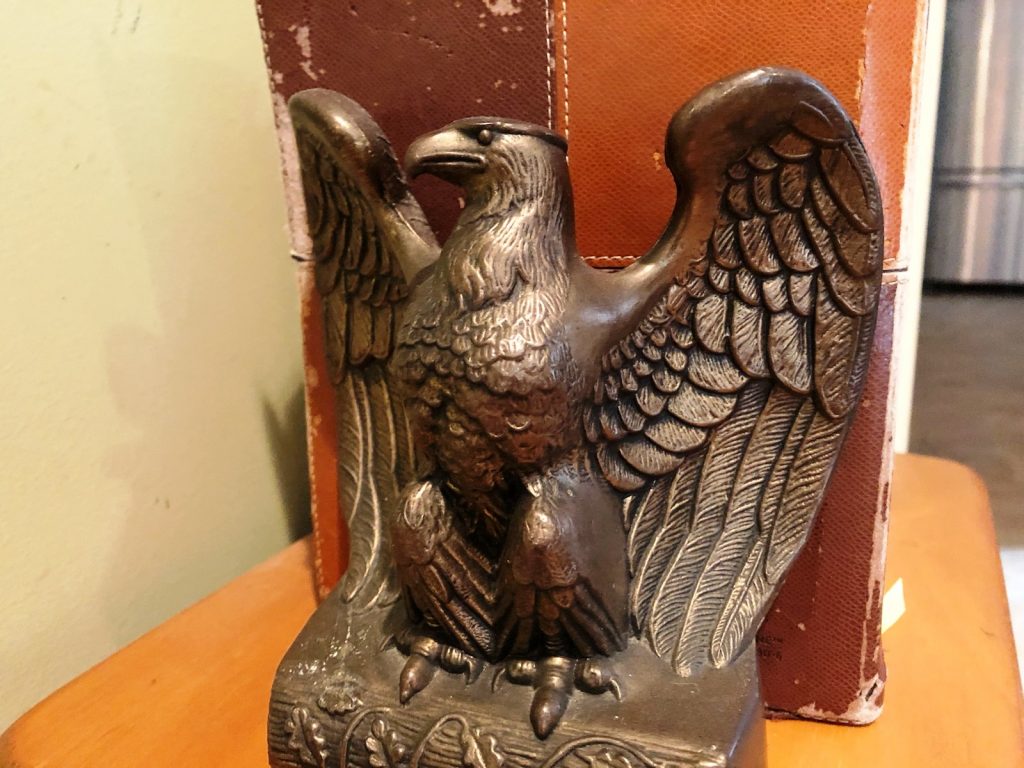 Found this set while on a retreat in Arizona: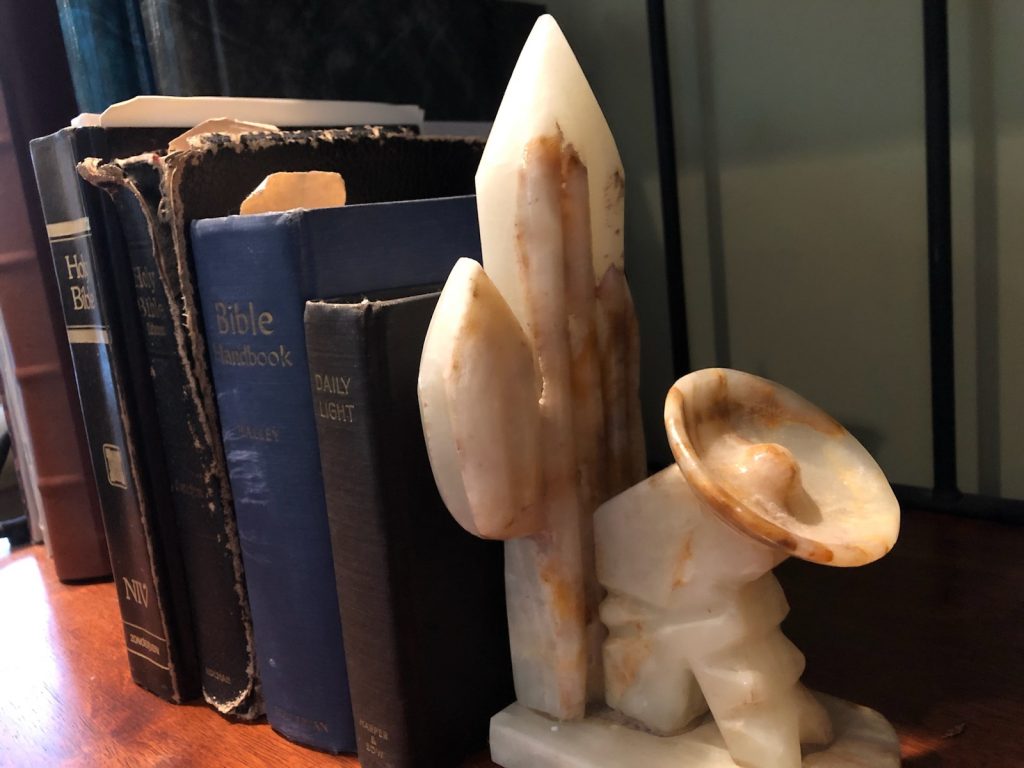 Some are just for fun: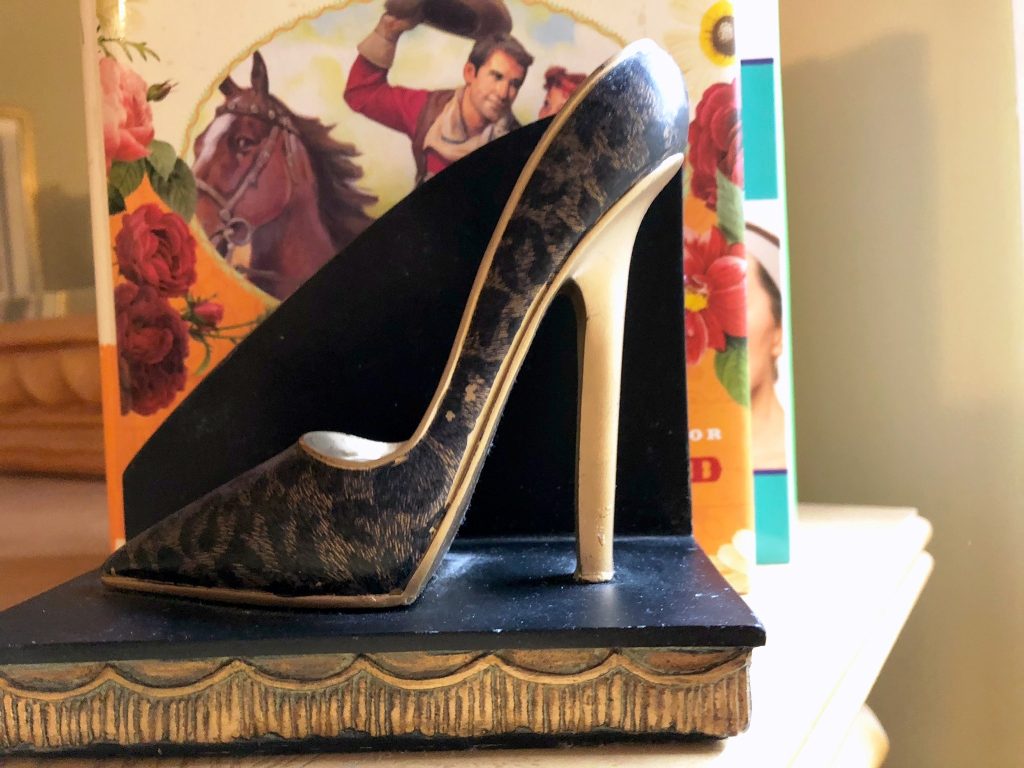 Others remind me of home (born in Texas, raised in Oklahoma):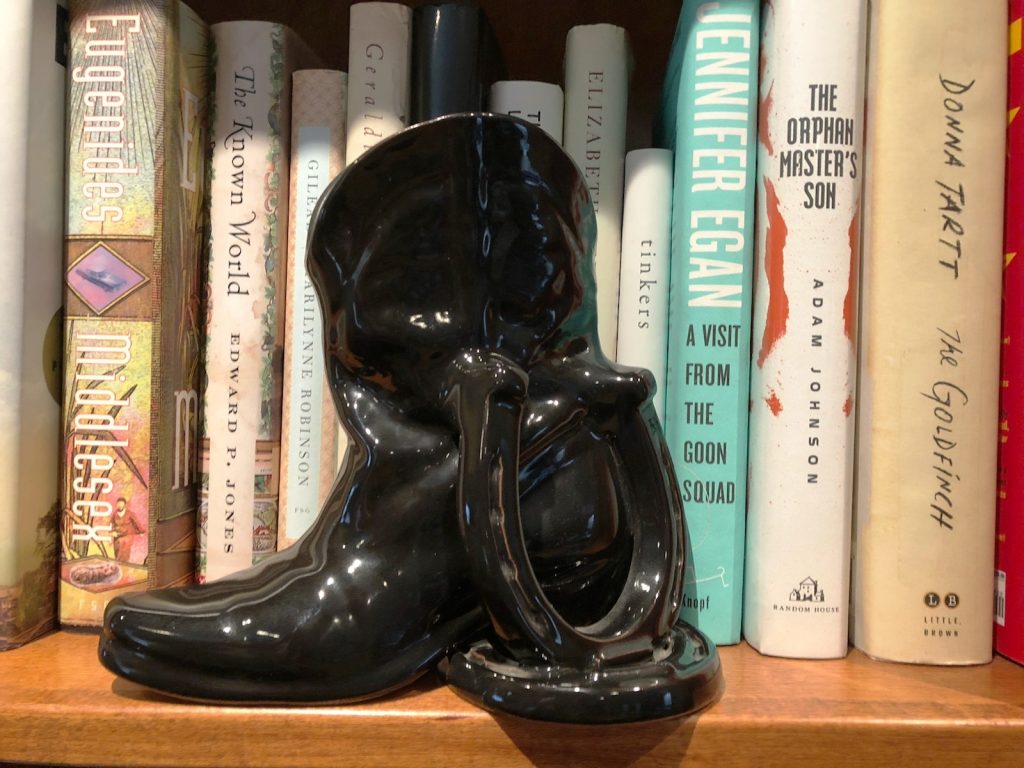 And I have many more. As long as I have books, I will have bookends. These treasures hold together stories and poetry and truths that enlighten, encourage, entertain, and inspire.
They also look pretty darn cool.